Coronavirus is encircling the world, economies and people are in melt-down but what does a mountain biker need to know?
Words // Stephen Willson
Well the good news is that our sport is perfect for social distancing. As mountain bikers we spend a lot of our time in single file looking down the trail or at the rider in front's dust. When we stop, we're typically holding our bikes and so are a pretty good distance apart. When we greet each other we're usually wearing gloves and a fist pump is as good, if not better, than a hand shake. The only downside is that we might have to curtail the post ride beers at the bar or coffees at the café. Maybe grab a take-out and help keep your local businesses going. And of course don't forget to swing by your local bike shop to stay stocked up and ensure that your bike is always performing at its best.
But what if you need to self-isolate and you still need your mountain biking fix? Well a lot is dependent on the state of your health. If you're feeling great, then you could invest in buying, renting or borrowing a trainer. If you can get a smart trainer then you have options like Zwift, Trainer Road and the free and excellent RGT Cycling. If you can only get hold of a non-smart trainer then there are great online training videos to follow such as those produced by the Global Cycling Network (GCN). Alternatively you could tackle some body weight workouts specific to mountain bikers like James Wilson's No Gym No Problem.
If you're not so well and can manage gentle exercise then maybe practice yoga. Not only will this get your blood flowing but this can greatly improve your flexibility improving both power and crash resistance. Ryan Leech does a great series of free yoga classes in his "Yoga for Cyclists". If you've got a bit more energy then maybe try out his "12 Ride Flat Pedal Challenge" so long as you've go a big enough back yard or driveway.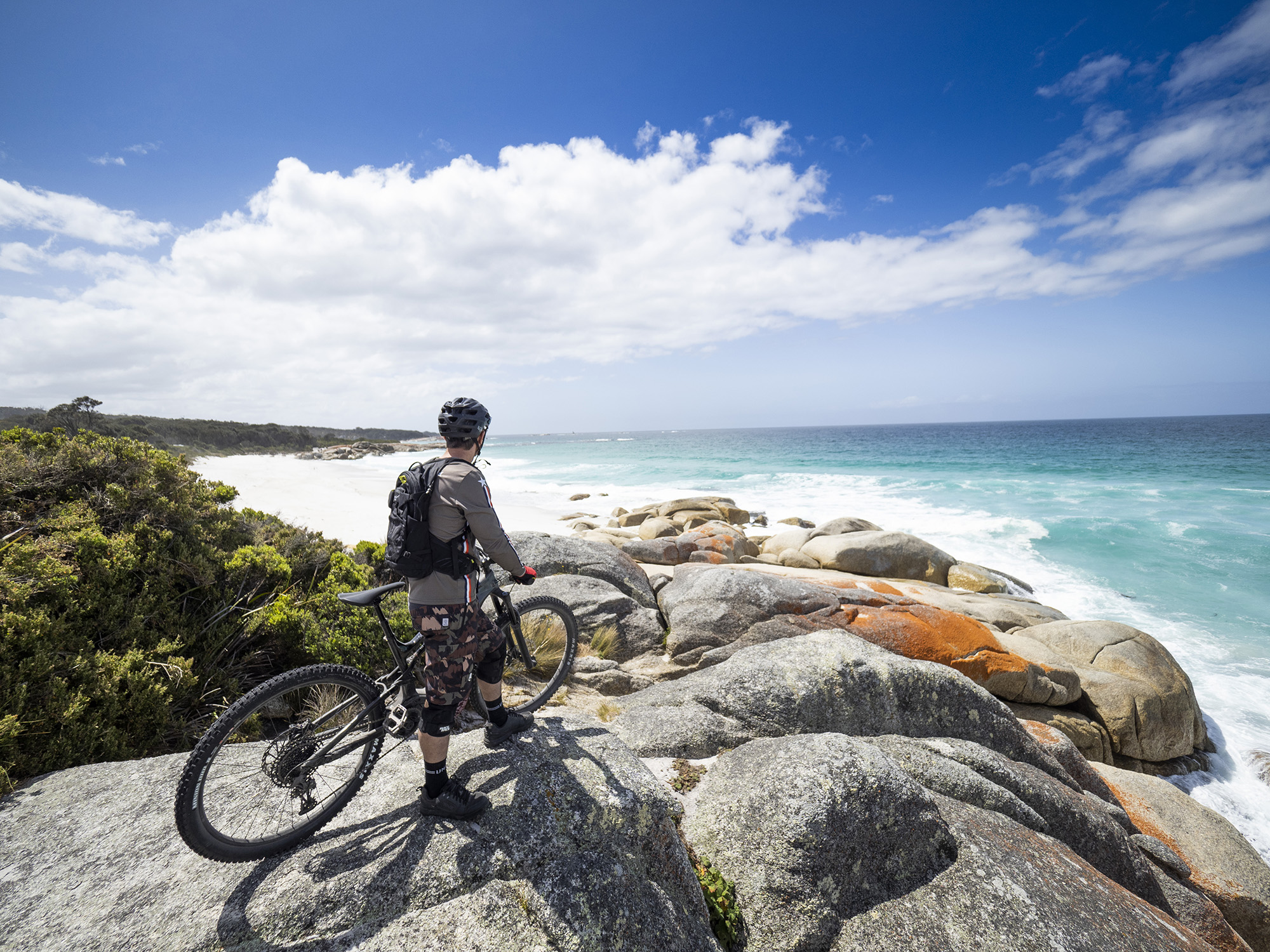 Now if you're really laid up in bed what better time to read your latest copy of [R]evolution Mountain Bike Magazine and once you manage to read that edition cover to cover you can jump across to our webstore and purchase any back-editions you might have missed because 'good news' we are still open for business as usual our buddies at Australia post can deliver you fresh magazines 5 days a week. After that, why not get your fix of Netflix or Redbull TV or my personal favourite YouTube channel CathroVision. Of course, once your eyes have had their fill why not sit back relax and let your ears soak in some insightful narrative by way of a good podcast. Luckily there's a great range of mountain bike specific podcasts about like Beyond The Tape, Vital MTB, DownTime, Singletracks  or these old gem's on ProVisions (#15 with Brett Tippie is just ace – Braaap!). And if you need something different then check out The Art of Manliness. It really isn't just for the guys.
Hopefully these ideas will inspire you to keep your mountain biking enthusiasm going. Just remember that we're all in this together and your own and everyone's health is paramount. So stay clean, stay safe and as the 6th Century philosopher Boethius said "Good times pass away, but then so do the bad. Change is our tragedy, but it is also our hope. The worst of times, like the best, are always passing away".
Get out and ride your bike!