Ever since RockShox ran custom one-off 'Sidney' graphics on their top of the line cross country race fork at the Sydney Olympic Games way back in 2000, SID has been one of the most iconic forks in all of MTB.
Over the past 2 decades and beyond the performance and innovation of SID (which stands for Superlight Integrated Design) has seen the fork become the winningest suspension component in all of mountain biking (narrowly edging out the RockShox BoXXer), and today RockShox have unveiled their most impressive and diverse SID line-up to date.
The brand new 2021 SID family (which will be available at dealers straight away) features 2 very unique forks; the absolute pinnacle of XC race day performance in the Sid SL which is claimed to be the lightest 29" 100mm travel suspension fork on the market coming in at just 1330grams, which is truly an astonishing figure when you consider that RockShox have achieved this without compromising stiffness or giving up features. And then there's the SID Ultimate which boasts a slightly burlier chassis package making it ideal for all-day trail hunters. Then finally to complete the line-up RockShox have introduced a super trick rear shock called SIDLUX Ultimate.
[R]evolution was fortunate enough to have scored a pre-release set of Sid Ultimate's which we've been trail testing for a few weeks now, but before we explore how the new fork performs first lets take a closer look at tech and specs of the new Sid line-up.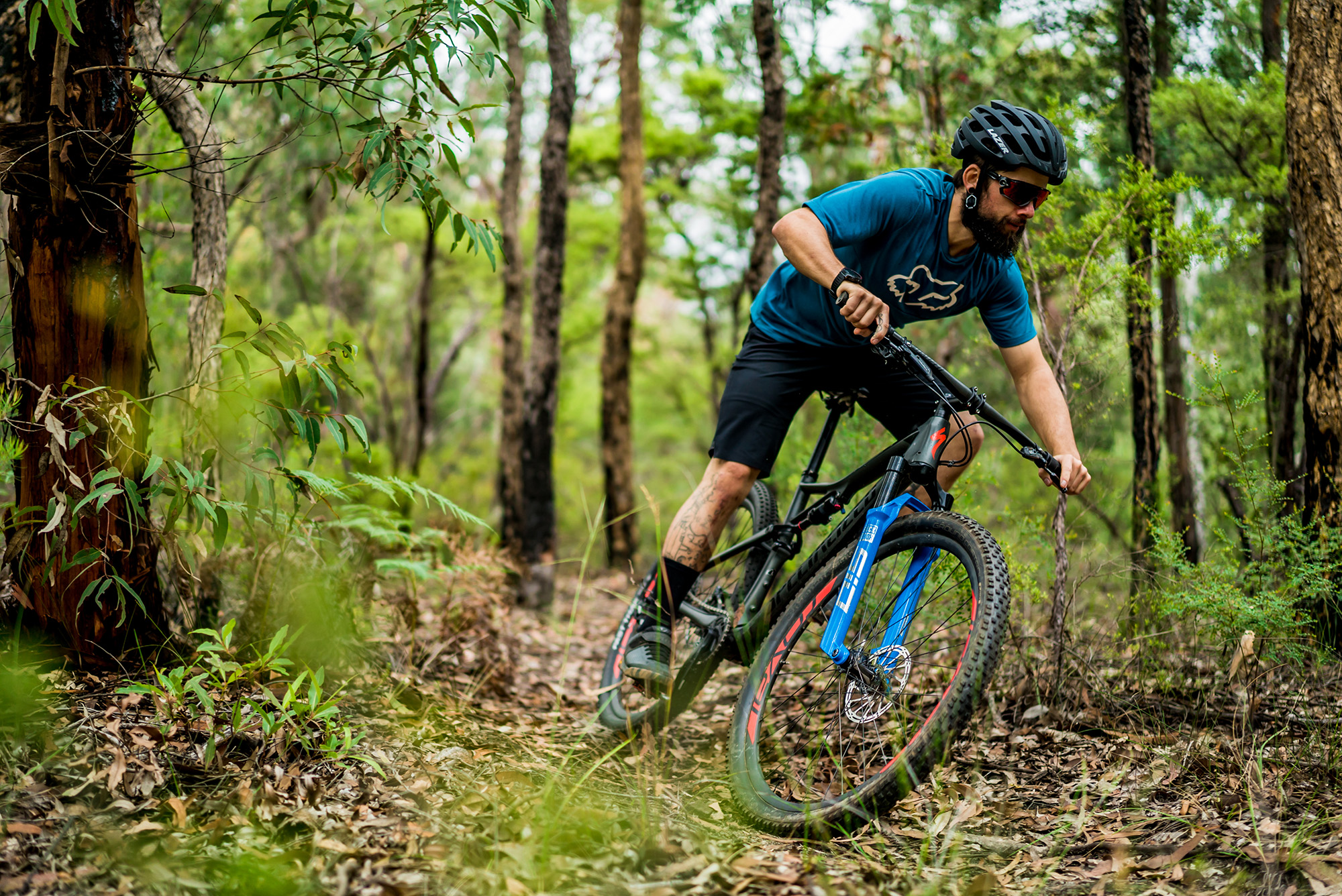 SID Ultimate
Wheel Size: 29" only
Travel: 110mm or 120mm travel
35mm stanchions
Entirely new chassis
All-new Charger Race Day damper
Updated DebonAir spring
Offset: 44mm only
Twist-lock remote option available
Integrated bolt-on fender
New SKF Seals
Colours: Black or 'signature' SID Blue
Weight: 1,537g
Price TBC
SID SL
Wheel Size: 29" only
Travel: 100mm travel
32mm stanchions
Entirely new chassis
44mm offset
New Charger Race Day Damper
New DebonAir air spring
New Ultra-low friction SKF wiper seals
Remote options include TwistLoc remote
Twist-lock remote option available
Colours: Black or 'signature' SID Blue
Weight: 1,330g
Price TBC
Everything, literally every single design aspect and components that make up the new SID fork is brand new for 2021. Weight-saving wise perhaps the most notable feature of the new fork is the Charger Race Day damper. It is the lightest production damper RockShox has ever made, shedding a whopping 98grams from its predecessor. RockShox worked closely with their World Cup riders in developing the new fork and they realised that during an XC race riders weren't using all 3 compressions settings, they either wanted the fork to be full active/open or fully locked, and so RockShox has done away with the 'trail' damper setting in the new fork which is one of the areas where they've been able to shred some weight. Tucked away in the opposite fork leg is a new DebonAir Spring which allows the new SID to share a similar 'buttery smooth whilst highly responsive' ride characteristic of RockShox' super popular Pike and Lyrik forks. The new DebonAir spring also improves the overall ride height (the new SID sits higher in its travel than the previous model) which has been finetuned specifically for longer distance XC riding.
Interestingly, that iconic carbon fibre crown and steerer of previous SID models has been canned in favour of a more traditional alloy option, however RockShox have managed to develop a crown/steerer design which they claim to be noticeably stiffer, far more durable and even lighter than the old carbon version.
Where's the 27.5" version?
Keeping in mind that the SID range caters towards the highest levels of XC racing and (now with the introduction of the 120mm Ultimate model) the needs of those lightning fast trail riders out there, RockShox went away and did their homework and discovered that there has been a significant shift away from 27.5" in terms of rider preference, which has been reflected by bike manufacturers who are now putting all of their XC eggs into the 29" basket. 29" wheels are faster and more efficient which are the two corner stones of XC racing, and so, it only makes sense that the new SID follow this norm and go exclusively 29".
Let's hit the trails
Some of you reading this article might be wondering why an all-mountain focused mag like [R]evo is reviewing the world's lightest XC fork? If this were the previous model SID you'd be raising a fair point, however now with its beefed up 35mm stanchions and those new robust internals, the Sid Ultimate is no longer a fork exclusively channeled towards the niche market of elite XC racing. You're looking at a super lightweight fork which is going to be a fantastic option for trail riders that want to tackle harder terrain for all-day trail performance both up and down the hills.
The install
RockShox has got it absolutely sorted when it comes to riders installing and setting up their forks. Straight out of the box and onto our trusty Specialized Epic like a breath of fresh air. You'll find a chart of recommended air pressure settings for rider weight are printed on the back of the fork, which makes initial set-up simple and accurate. Our fork came stock with zero tokens installed, however they do supply a couple of spare tokens in the box for riders that want to make the fork ramp up a little more progressively through its travel. We didn't feel the need to add tokens throughout our test period because the fork also felt really plush and balanced without any noticeable 'thud' at full compression.
"The SID is the latest RockShox model to receive the 'Ultimate' makeover and my word do they live up to the name. Falling into line with other popular RockShox Ultimate variants, the new SID's lowers are very striking with their defined lines and some real nice 'attention to detail' engineering touches across the chassis and crowns. When you start riding though the biggest difference that you'll instantly notice is the additional stiffness of those 35mm stanchions. I don't know how RockShox have managed to create a true welter weight race ready fork that is this stiff and smooth through its range of travel. The way in which the bike rides you'd swear there was Pike or a Lyrik bolted on up front. Another thing I noticed with the more time I spent out on the trails aboard the new SID was that the steering feels much more precise due to the newfound stiffness, but the Debonair system & updated dampening keeps your front end glued to the trail no matter how hard I pushed."

– [R]evolution test pilot, Blake
We really dig the new minimal 2-setting Charger Race Day damper. When the trail starts to go uphill you can quickly and easily flip the lockout switch, which instantly translates more power to the wheels and we were definitely impressed by the firmness of the SID's lockout. Whilst we've only managed a handful of 2 hour trail outings during the fortnight since these blue beauties arrived at our office it is already clear that RockShox are onto a winning formula with their latest generation SID. You simply cannot find a lighter fork and we're struggling to remember if we've ever ridden a sub 2kg fork that has felt as smooth through it's travel? Probably not. One thing is for certain though, we're looking forward to spending a lot more time aboard the new SID during the Autumn months. We're planning to bring you a more detailed ride review further down the track so stay turned for that. Now, go wash your hands! [R]