Introducing 3Zero Moto wheels
We all know that it's impossible to re-invent the wheel, but, just how damn close have Zipp come to at least re-thinking the conventional norms of MTB wheels with their brand new 3Zero Moto wheels?
We've just received set for review here at the mag and straight away we can tell you that these things are seriously unique compared with any other wheelset we've ever seen. If Zipp haven't re-invented the wheel they have definitely at least made the biggest leap of any major manufacturer into the realms of re-thinking how MTB wheels are designed and function…
What type of magic have they used to do all this?
Well, it took Zipp 2 full years of mixing potions and drawing pretty pictures, but hot damn they seem to have hit the nail right on the head in the end. The key ingredient that makes this magic work is the box shape rim that pivots on the spoke bed. Gone is the upside-down house shape that points down towards and tightens at the spokes. This new rim shape was derived from motocross, where this technology has been used for years. Zipp claim that they've created a rim that deflects away from impacts which means the wheel tracks better and rolls faster, whilst also reducing hand fatigue. And if that sounds like a rather bold claim the brand also insists that their new 3Zero Moto wheels also change direction faster any other wheel on the market.
Okay, so why put in so much effort to re-inventing a component that already seemed to work pretty well?
Grip, that's why! The design team at Zipp believed that they could create a wheel package that delivered more trail grip than has ever been done before and so they set out to turn the vision into a reality. Now, because the rim acts like a see-saw with the spoke as a pivot point the rim can twist to match the angle of the ground. Zipp calls this spoke junction the "Ankle". This rim design and the "Ankle" allows the rim to contour to the camber of the trail together with tyre increasing traction. On a traditional wheel, the rim remains at the same angle to the ground regardless of the camber and requires a lot more body language to compensate. The traditional design also places more stress on the sidewalls of the tyres to hold traction while they contour to the camber. The "Ankle" also allows a more considerable amount of dampening when you hit a rock on one side of the rim, resulting in a lesser chance of getting off line. Because the Zipp's do this for the rider, there is less fatigue and more energy to shred harder.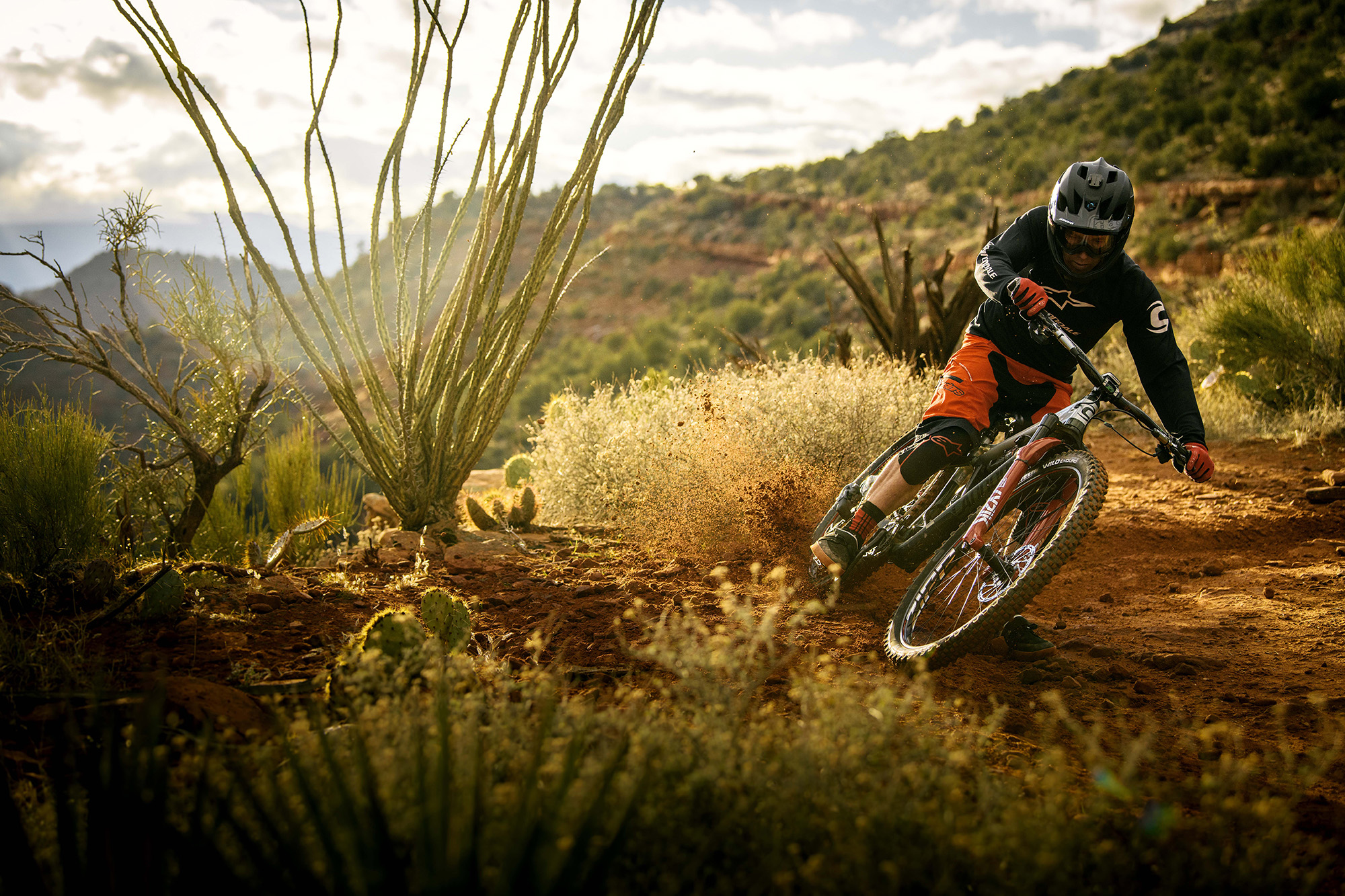 Aren't all carbon rims going to be super stiff and harsh anyway?
This was true when we first saw carbon rims mimic the box sections of alloy rims. The lack of understanding when it came to carbon lead to way too much being used in the wrong way, resulting in a much harsher ride. Zipp wiped the previous design theories off the board and started fresh. They settled on a single wall simple U shape that enhanced the radial compliance while retaining lateral stiffness. If you were to translate these buzzwords to a ride feel, it results in a more compliant ride from hits directly under the wheel while the lateral stiffness leads to direct steering input that can hold a straight line faster. Riders want this because it reduces the vibrations through your bars, lowers your fatigue from keeping a bike on track, and leaves you the strength to hold more post-ride brews.
Hold on, isn't this an entire wheelset, all you have done is talk about the rims!?
I know, I know, a bit is going on with the hubs and spokes as well. Because Zipp knew these wheels would be used in heavy trail or enduro racing situations, they used a tried and true (pun intended) 3 cross pattern with 32 spokes. The nipples have tiny washers that sit between the nipple and rim preventing the nipples from digging into the rim. It is highly advised you remind your wheel builder to use these if building up a different hub. Why would you want a different hub? Well, Shimano still hasn't released the micro spline to the rest of the manufactures, so Zipp hubs are only available off the shelf with XD or HG hub bodies. The freehubs use a reasonably conventional 4 pawl design that provides 52 points of engagement. I hear some of you moaning that this isn't enough and it might be worth looking at I9 or DT Swiss for more engagement options.
What's with the electronic flashing lights down at the valves, are they digital spokey dokes?
Ha, we wish… They are in fact the latest versions of the Tyre Wiz. The Tyre Wiz will provide a digital tyre pressure readout via Bluetooth to your phone if you need it. While this may seem like a bit of a gimmick, I think this would be very useful when I inevitably slash a tyre and need to inflate using a C02 with no gauge. It also means that if you are a number nerd like me, you can keep track consistently and accurately to 1 psi.
Now that we have spent an entire page talking about their theory I'm sure you'd like to know what we think of their performance out on the trails, right?
You and me likewise buddy. Unfortunately, our 'test set' arrived at the office just as we were wrapping this issue for print and so we haven't had a chance to bolt them to a bike as yet. I assure you though, by the time you read this we will have clocked up many trail hours on them so check back in next issue to read our trial notes. I guess the big question mark hangs over whether or not the 3Zero Moto's will live up to the hype of the internet? We've got a pretty strong suspicion that they will, however as the old saying goes, 'one test is worth a thousand online opinions!' It's time now to go out and get these pretty little things dirty.
Zipp 3ZERO MOTO Highlights
27.5" & 29" in complete wheelsets or rims alone

Single-wall 'asymmetrical' design

30mm internal rim width, 14.8mm height

Radially and "ankle" compliant

Weight: 1,825g (27.5") // 1,910g (29")

Rim Weight: 535g (27.5″) // 565g (29″)

Lifetime warranty and 'Life Happens' crash replacement program

32 double-butted Sapim D-Light spokes front and rear

Zipp ZM1 Double Time rear hub with 52 points of engagement

Boost and Torque Cap axle sizing

Quark TyreWiz integrated tire pressure monitoring system

Quick-glance LED tire pressure indicators

SRAM AXS app, ANT+, and Bluetooth capable

Factory fitted with tubeless tape/valve

Price (*gulp) RRP: $3499 complete and $1299 per rim alone!