Just one week to go until the 4th annual NZ Enduro. New Zealand's wildest multi day enduro adventure. Held on natural single track in the native forests of the magical Marlborough Sounds with a helicopter shuttle to keep it Kiwi as.
The sold out NZ Enduro draws riders from all over the world each year, riders from ten countries will be racing in this years edition. The relaxed format and fun atmosphere, taking in some of New Zealand's finest iconic native trails has drawn the cream of the international enduro pros and multiple World Champions in past as well as riders from all over NZ and Australia.  
Last year saw Sven and Anka Martin take over as new event owners and organisers. With decades of combined experience, covering all aspects of racing, they made some tweaks, additions and changes to the event. One of the first (and most meaningful) things they incorporated into their event is setting up of the hugely popular NZ Enduro trail advocacy raffles. 
"The area our event is held in and the trails that we use over the course event is our biggest asset. Other than rider stoke and good vibes one of the main goals in the running of our event is being able to give back to the trails and community we operate in. Some of the trails are Marlborough MTB Club trails and others are dual use Dept. of Conservation forest park trails. We are extremely thankful to both parties for allowing us to host a race on this special trails so being able to give back both financially and with working parties was key for us" 

Sven Martin
A condition for all partners and sponsors was contributing to the trail advocacy raffles that they run. They are two fold, on site during the race and then after the race online in conjunction with www.trailfund.org. So far together they have raised over $7500 and with this final raffle of the Santa Cruz frame (any frame of winners choice) they should see their target of $10 000 surpassed.
"Its a win-win situation. You try your luck in winning a cool frame from Santa Cruz or Juliana but even if you are unlucky you have still contributed positively to New Zealand trails. 100% of the proceeds go straight back to the trails. " 

Anka Martin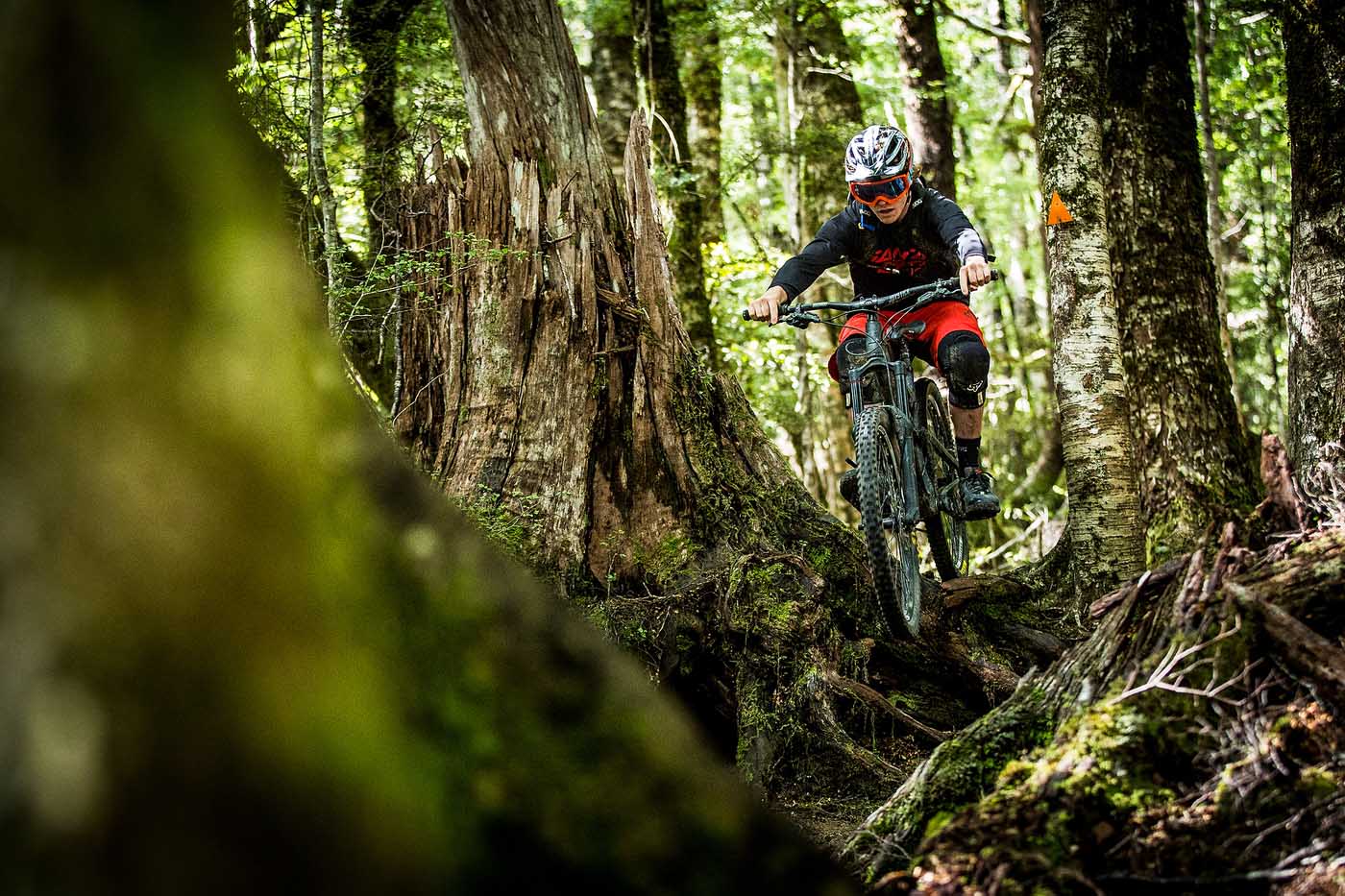 "Last year our good friends, Sven and Anka Martin – NZ Enduro and Trail fund very generously donated a significant amount of money to MMBC. This became a catalyst for our latest project, restoring, upgrading and potentially developing new trails around the Whites Bay Recreation reserve. This support from NZ Enduro and the team at Trail Fund ensures our plans for our region to become a MTB destination will come to fruition. Exciting times!"

Fraser Brown – Marlborough MTB Club
"We have had people up and down the country buying tickets, from Whangarei in the north to Otago in the deep south. The winner of one of the raffles ended up sharing the gear out with some friends. One of those lucky enough to get some was teenager Maddy Sinclair who was so stoked that she put all her pocket money into tickets in the next raffle and ended up winning the whole thing. I guess that is trail karma in action."  

Trail fund
The NZ Enduro's focus on trail stewardship goes beyond just the raffles though. Its trophies in all the categories are super cool personalised engraved Silky Saws, Silky also sponsor the organisation with a variety of saws for trail work all year long. "Working with local NZ businesses, suppliers and companies is what this race is about. An international world class event that promotes and celebrates everything local and kiwi from the Moa Beer to the Pics Peanut butter and pounamu prizes. Follow the racing here and on @NZenduro next weekend. 
To coincide with next weeks race trail fund has just launched their final NZ enduro raffle. Win any Santa Cruz or Juliana frame of your choice while donating to New Zealand's trails and help see NZ enduro reach their 10K funding goal. The winner will be announced march 18th. Link here: https://trail-fund.myshopify.com/products/nz-enduro-raffle-santa-cruz-bike-frame
The NZ Enduro would like to thank all its supporters who share our passion in giving back to the trails.
Thanks to 
Santa Cruz, Bontrager, Sram, RockShox, Mons Royale, Silky, Moa, Marsh Guard, Awaken, SDG, Oakley, Camelback, Crankbrothers, YUM, Squirt and ground Effect and Juliana. 
About Trail Fund NZ
We are a not-for-profit organisation, run solely by volunteers, supporting the development and maintenance of publicly available, environmentally sensitive and sustainable mountain bike-accessible trails in New Zealand.
Founded in 2012, we have so far funded over 80 applications all around New Zealand, helping mountain bike clubs and community groups be successful with the projects that are close to their heart and their homes. We have funding rounds that close on the first of April, July and November and always welcome applications. 
However, Trail Fund doesn't limit itself to distributing funding – it also focuses on educating the public regarding sustainable trail building, best practice guidelines and the benefits of these trail projects.